TRANSFORMATIONAL
LIFE COACHING
Meet Anamari
Anamari Perez is the Founder and CEO of Insight Wellness Community, LLC
Anamari is a Doctor of Occupational Therapy, certified transformational life coach, speaker, and author. Additionally, Anamari has a license in massage therapy and certifications in personal training, nutrition coaching, and teaching mindfulness.
Anamari has 10 years of experience in the health and wellness industry. Her thirst for knowledge, attention to detail, and appreciation of evidenced-based research propelled her into further studies and involvement in mentorship programs. She has dedicated her life to understanding rehabilitation, exercise science, nutrition, behavior change, success, and transformation principles. Her mission is to help individuals and groups build their businesses and achieve success without sacrifice so they can live deeply meaningful, empowered, and prosperous lives. With her proven and tested step-by-step success system, Anamari will serve you in gaining clarity in your purpose, becoming a more effective leader, and achieving lasting results in the areas of your life that matter the most — health, personal relationships, time management, vocation, finances, and personal development.
How Do I Start?
HOW DO ANAMARI'S LIFE COACHING PROGRAMS WORK?
Although it is not required, we recommend you work with a personal life coach for a minimum of one year. This will ensure you build a trusting relationship and have time to work through any limiting beliefs, undesirable behaviors, or other unfavorable patterns / habits that hold you back. All life coaching programs start with a complimentary 45-minute discovery session where you identify your greatest discontents and share your longings.
You will then go through the following steps with Anamari
STEP 1: IDENTIFY & RECOGNIZE DISCONTENTS
During the first few sessions with Anamari, you will identify your discontents, limiting beliefs, and any undesirable patterns or habits holding you back in your health & well-being, relationships, career, finances, and time management. This step is what makes Anamari's coaching programs unique. Before you can blueprint and set goals in your career, relationship, or health, you must first do inner work to understand yourself better, your habits, and how you view yourself and the world.
STEP 2: BLUEPRINT AND CREATE A VISION
Next, you will work with Anamari to design a written blueprint of what you want in your career, relationships, health, and finances and how you would like to manage your time. You will continue to refine your vision as you gain more clarity on what you value throughout the coaching program. A well-written vision for each domain of life is essential to obtaining your goals.
STEP 3: REWIRE SUBCONSCIOUS PROGRAMMING
During this step, you will focus on developing patterns to help you overcome limiting beliefs and any undesirable habits you may have and achieve breakthroughs. These patterns will become regular habits that you can repeatedly use for every part of your life.
STEP 4: LEARN HOW TO DEAL WITH FEAR
Next, you will learn the source and meaning of fear. You will learn how to sequester your anxiety to move toward your goals and continue to achieve breakthroughs in your career, relationships, health, finances, and time management.
STEP 5: REPATTERNING OF YOUR PERCEPTIONS
In this step, you will learn how to shift your perceptions and develop your intuition. Perception allows you to be the architect of your future rather than a victim of circumstances. Once you discover how to shift your perception, you will find that your life will be shifted, and you will understand that your conditioning caused you to look at things the way you are.
STEP 6: EXPLORE THE IMPORTANCE OF DEVELOPING A MASTERMIND GROUP
Here, you will explore the concept of a mastermind group. As described by Napoleon Hill, author of Think and Grow Rich, "A mastermind group is the coordination of knowledge and effort, in a spirit of harmony, between two or more people, for the attainment of a definite purpose." Whether brainstorming, giving feedback, or holding one another accountable, the group members stimulate, provoke, and elevate thinking to a higher level.
During this step, you will learn how to properly look at your failures so it doesn't stop you or sabotage you from achieving your goals. You will discover three distinct ways to approach failure to stay on course with your goals.
Presenting you with more steps would be a disservice to you because YOU are the expert on your life, business, and relationships, and Anamari is working with YOU. The truth is, there is no step-by-step approach that works for everyone. As your coach, Anamari is not so interested in your past. She is interested in the future you want to get to, the present of where you are now, and the gap between them. Because what Anamari is remarkable at is helping her clients bridge that gap.
SCHEDULE A CONSULTATION FOR LIFE COACHING
Ready to take the next steps? Schedule your complimentary 45-minute Discovery Session with Anamari.
LIFE COACHING:
WHAT CAN YOU EXPECT
Anamari will help you connect with the drive and passion within yourself that will become the new foundation for every aspect of your life. Throughout this program, you will achieve more than you ever imagined possible.
Anamari will help you refine and enhance your life step-by-step. She is a leader in transformation and empowerment and will inspire you to set ambitious goals and take action. This life coaching process will grow and develop, allowing you to get more and more from the process over time.
If you're ready to take your life to the next level, it's time to start with Anamari. You will truly be amazed at how much is possible with the proper guidance and support. Don't wait another day to take this critical step toward success and living a life that is deeply fulfilling!
Coaching spots are limited
Sign up for your complimentary consultation and discover if you are a good fit for life coaching.
Sign up for a 1:1 Discovery Session
Check out the programs I offer!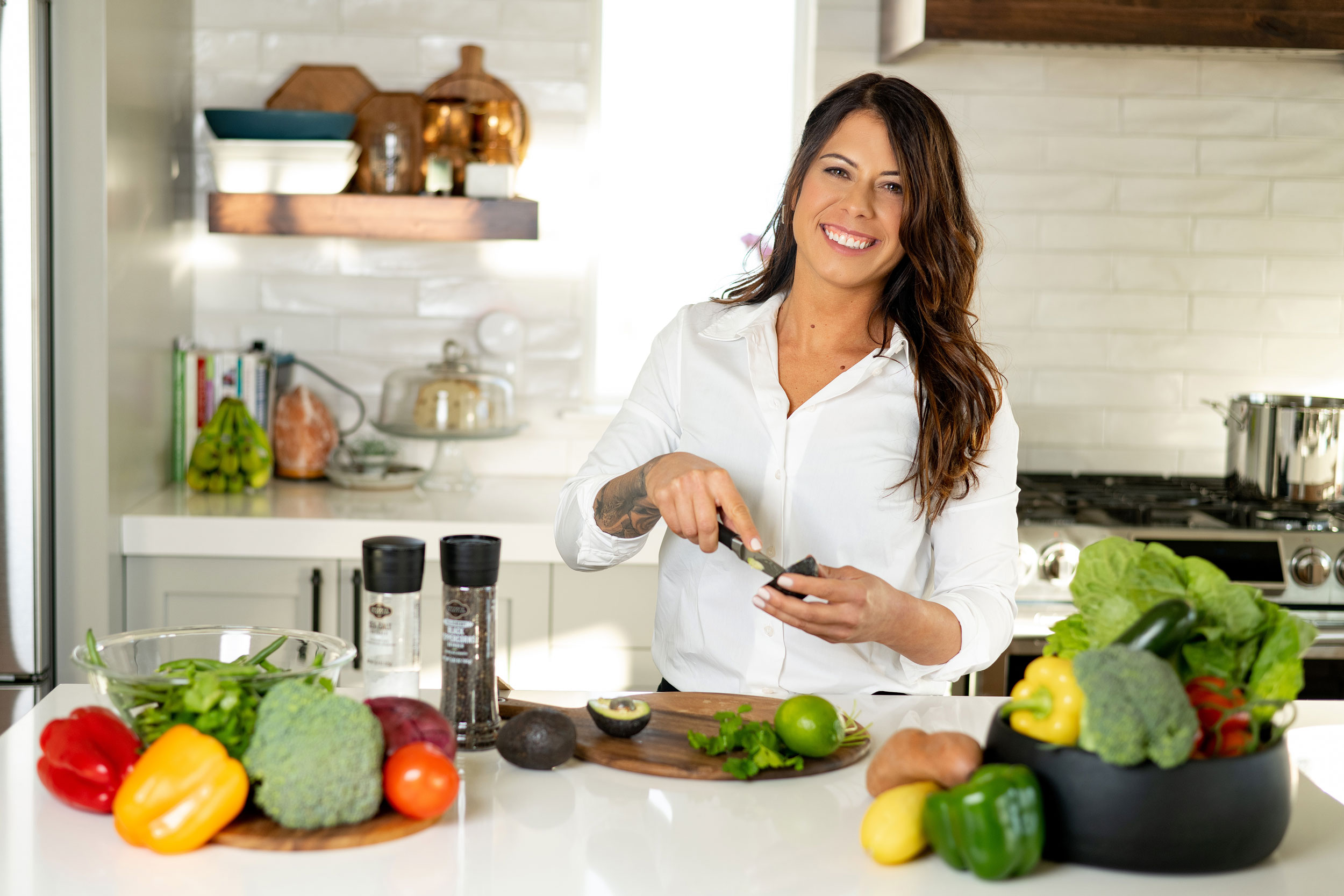 1:1 Nutrition Coaching
Your health and wellness are the main pillars responsible for achieving success in your life. Without proper nutrition, you will not have the energy and vitality to make your dream life a reality. Nutrition coaching, similar to life coaching, specifically focuses on nutrition and can help you strengthen your health and wellness pillar. Discover Anamari's one on one nutrition coaching.
Online Training & Fitness Programs
Regular physical activity is essential for your health and well-being. Anamari's online training programs were created through science-based principles for individuals who have busy lives, cannot commit to a specific time for in-person personal training, or are looking for a more cost-effective training program.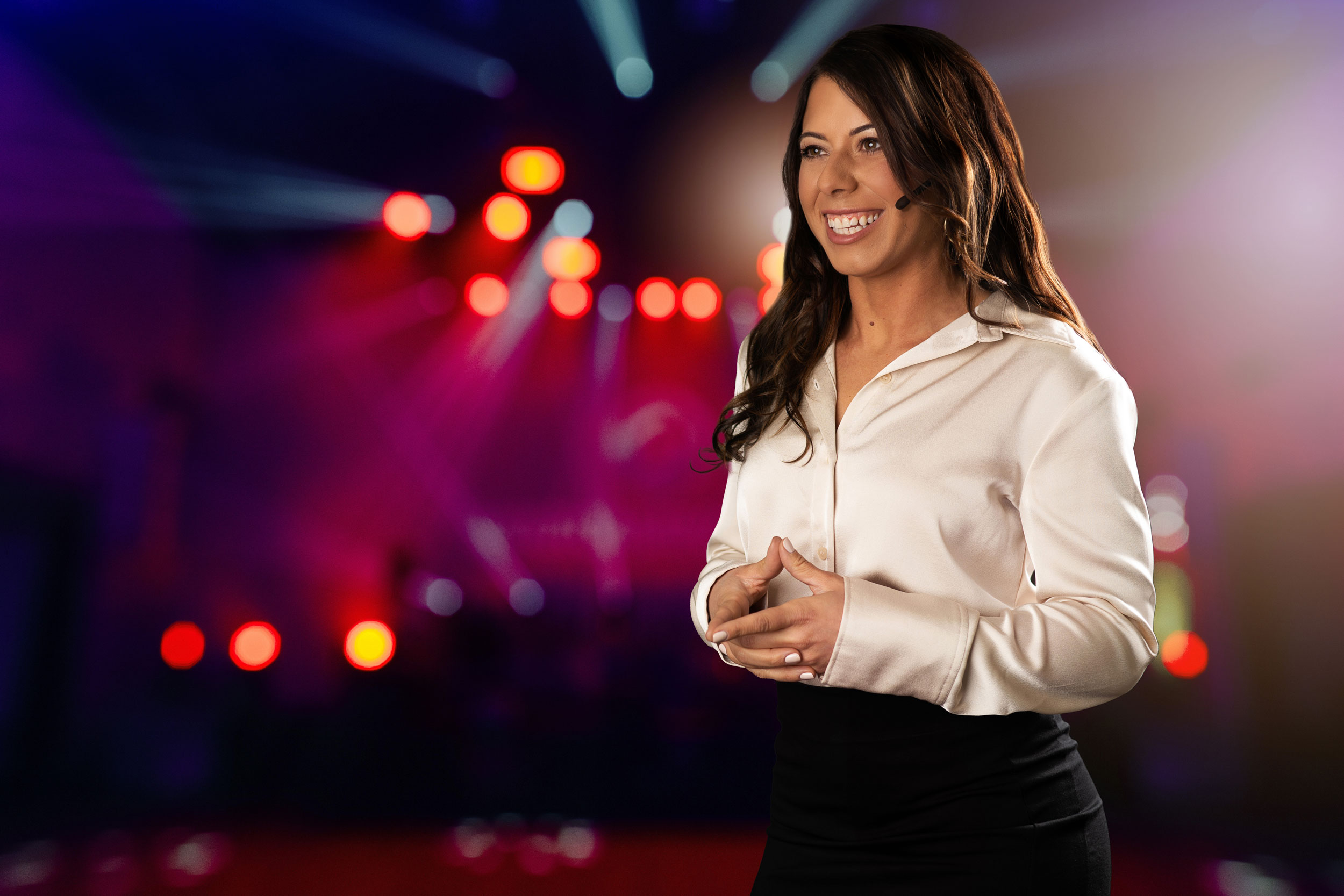 Speaking & Events
Anamari can give you an overview of how her programs can impact and make a difference for your group, from simple keynote speeches, a "Lunch & Learn Training", or to the compelling Vision Workshop, where she delivers an in-person or virtual training for your organization, bringing together your management team and top performers. She works with hospitals, medical clinics, rehabilitation centers, holistic wellness centers, volunteer groups, veteran organizations, health clubs, nonprofits, and corporate training.
INTERESTED IN COACHING? LET'S CHAT
Each month I carve out time during my clinical caseload, speaking, and coaching schedule to offer a few complimentary consultations. This consultation will help us get clear on exactly what you want in any area of your life, what is holding you back, and what actions you can take toward a life you love living.
I have limited consultations available, and they often fill up quickly. If you are interested in coaching and would like to schedule a complimentary consultation, please select a time on the calendar below. I look forward to speaking with you soon.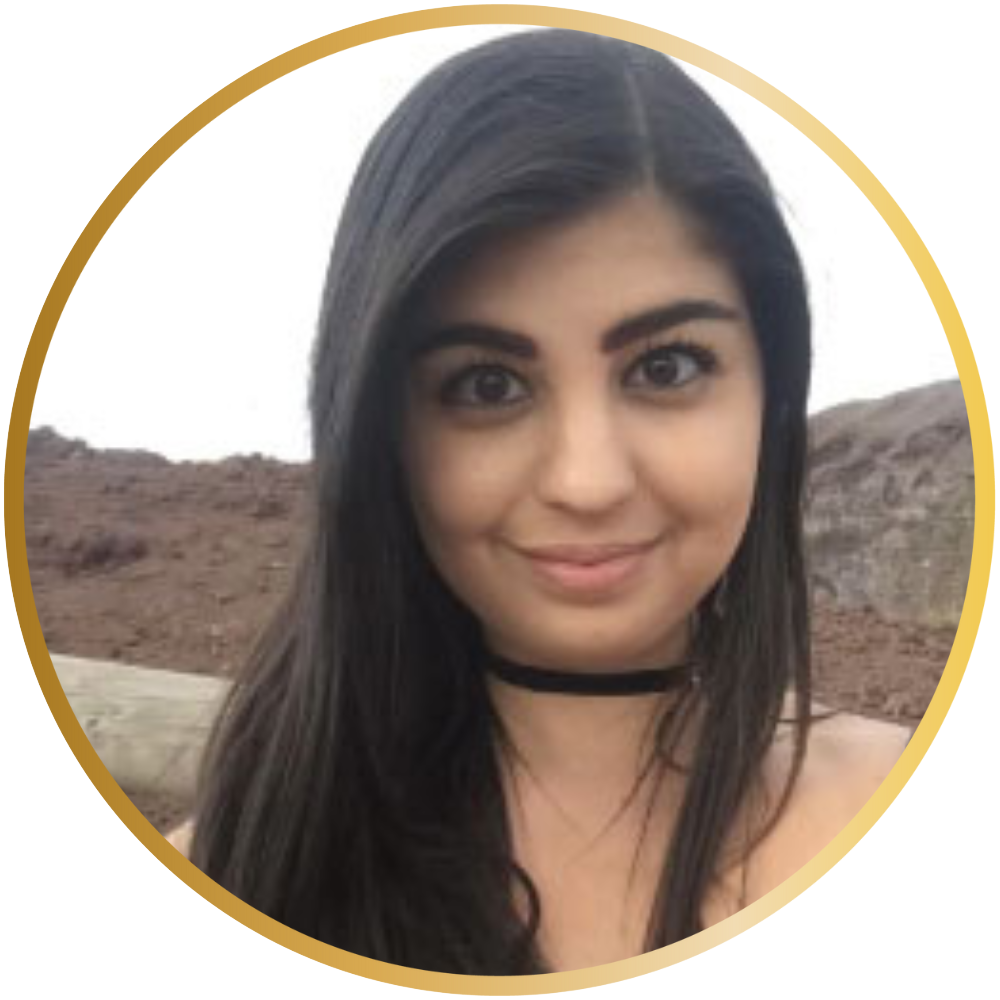 Antoinette Pizzutelli
Seattle, WA
Anamari brings passion to everything she does. She motivates you in a way that makes you not only want to better yourself but the world. If you want to work with someone who truly cares about her clients while also holding you accountable to reaching your goals, look no further.
Haley Gray
Jacksonville, Florida
Anamari's self-discipline and perseverance are inspiring. She has continuously motivated me to take action on my life goals. I love the progress and achievements I see in my life, and I can honestly say I am now starting to live fully. She is the true definition of leading by example, and I can't express enough how much of a positive impact she's made on my life.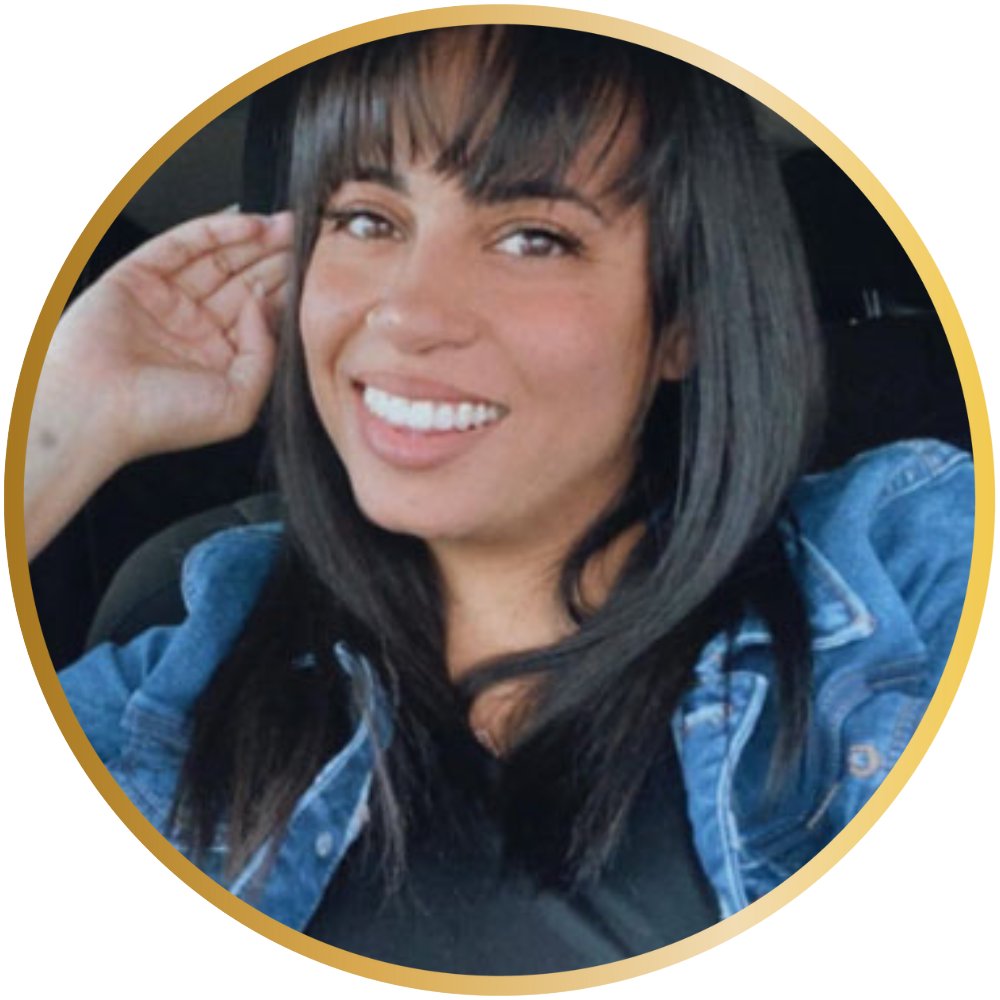 Alysha Pitterson
Fort Worth, Texas
Since the moment Anamari came into my life, transformation is all I can say. Anamari carries herself with a powerful brilliance of compassion and firmness in being grounded. My experience has been one of those experiences where you must keep turning the page of an amazing book. What I love most about Anamari's coaching style is her way of being fun, adding joy, and getting into the depths of what matters most. I am honored to call this extraordinary woman a friend, a coach, and a mentor. Thank you, Anamari, for the contribution that you are and the ripple effect of greatness you share.
Daisy Estrada
Mableton, Georgia
Anamari's Dream Builder program was a game-changer for me. It gave me the clarity that I didn't have before. Having Anamari next to me every week with the coaching and weekly support was the accountability I needed to apply these principles in my life and take action steps in the direction of my dream. Working with her helped me turn my dream into reality. My dream of creating jewelry and selling it at fairs and markets is now a reality. Not even halfway through the program I reconnected with my sisters and organized a yearly reunion. The first one is coming soon! I am finally fulfilling my life's purpose. I have developed new habits to help me start my days with gratitude and positive energy. This program is definitely like no other! Thank You, Anamari.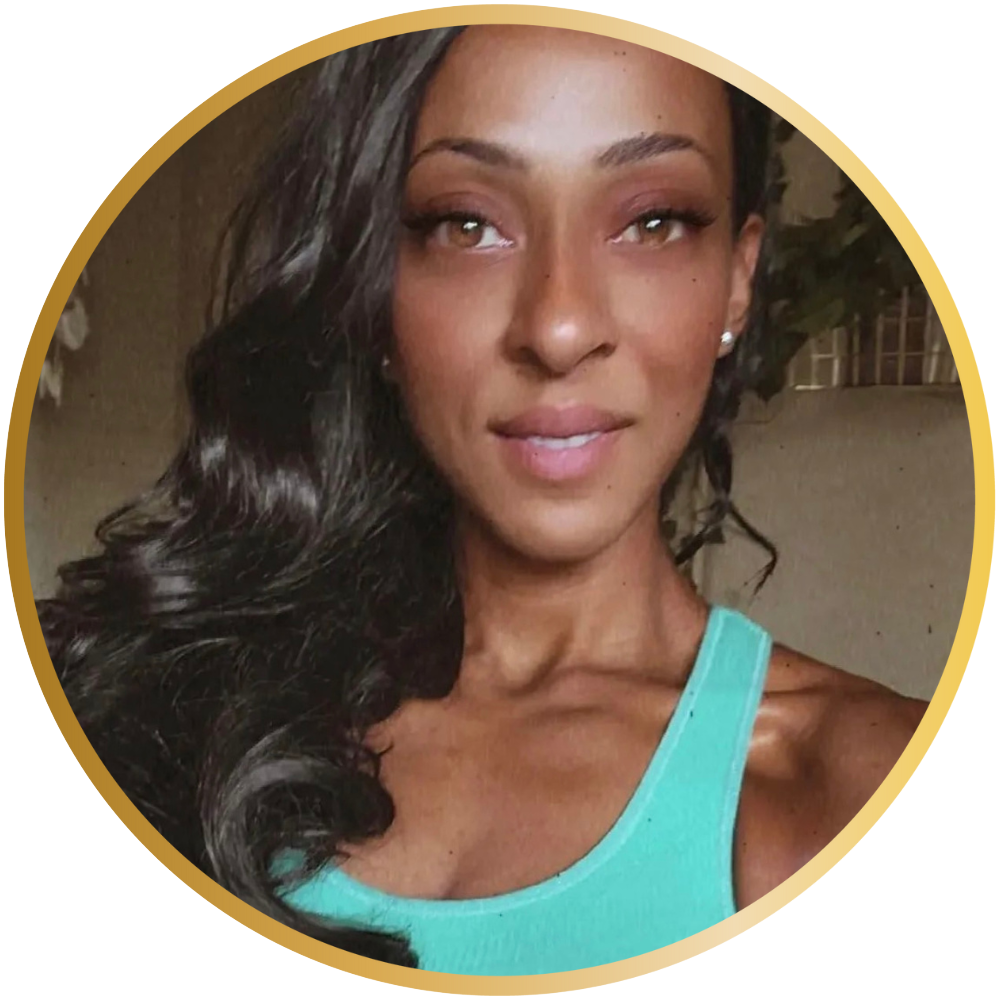 Thais Glysson
Palm Beach, Florida
I can't put into words how grateful I am for having the opportunity to take Anamari's unique and transformative life coaching program. I had reached a point in my life where I was deeply unsatisfied and lost in multiple areas, including my relationships, how I prioritize my time, and feeling stuck in my career. She truly cares and listens to you. She helped me gain clarity on what path to take to find meaning and purpose in my career and daily life. Dedication and commitment are what I felt since day one of her program. She provides a safe space for you to be vulnerable and be open to new possibilities. In our first session, she provided me with tools that were perfect for me and exactly what I needed to actually take action and move forward in my career and personal growth. Thank you, Anamari for helping me overcome this extremely uncertain time of my life.